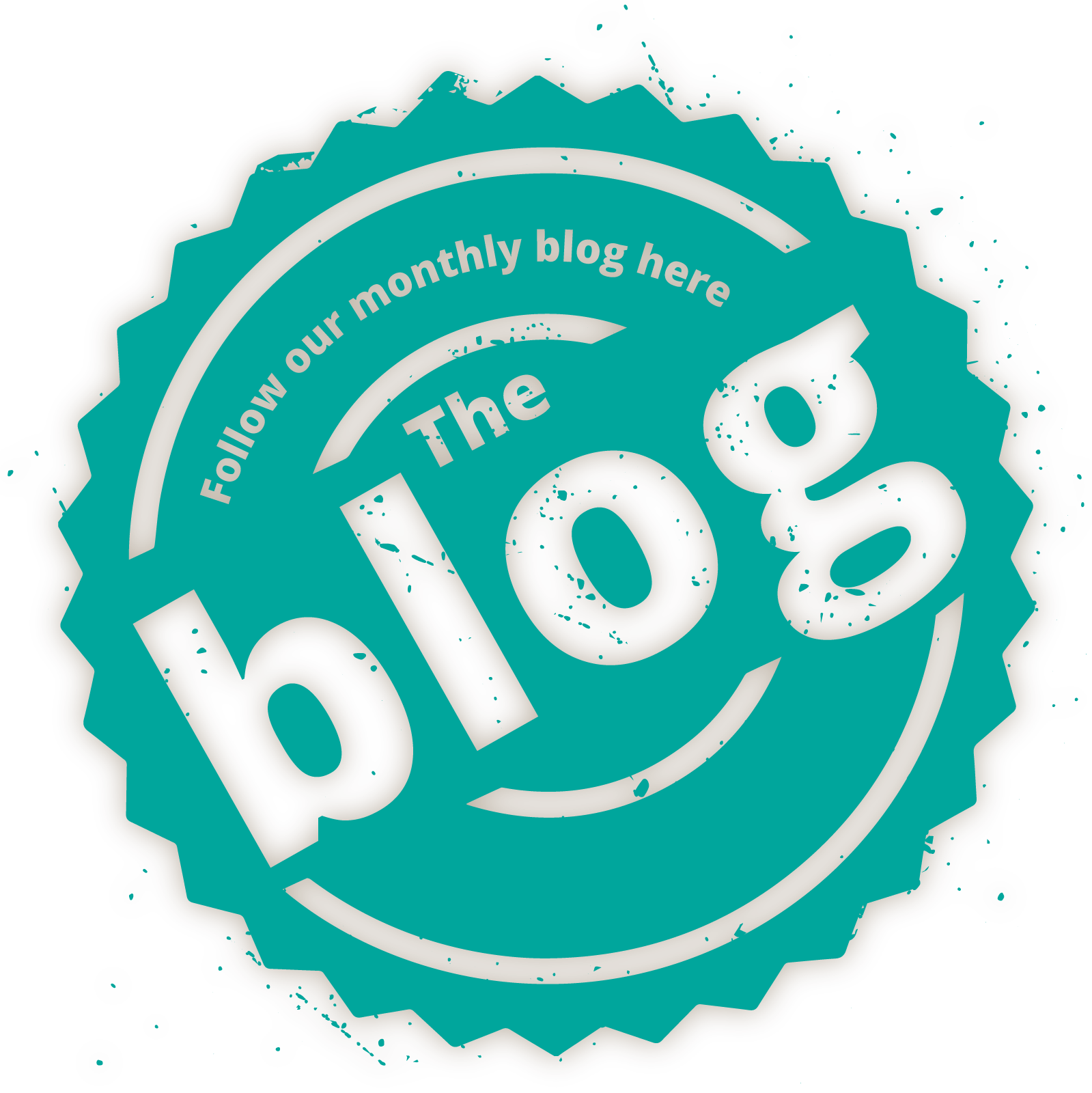 We are now at the start of a new school year and we would like to say a big 'Welcome Back'!
Our priority is to make sure every child has a positive and enjoyable lunchtime experience. We understand that lunchtime during the school day is more than just eating a meal —it is important for socialising and making new friends as well as an opportunity for children to try new foods and we feel really privileged to be part of a child's school journey. Balanced nutrition is vital for children's growth, development, concentration levels and immune system so it is more important than ever before for us to shout about the benefits of a school meal at lunchtime. If you think your child may be entitled to a free school meal, please visit https://www.gov.uk/apply-free-school-meals to check your eligibility.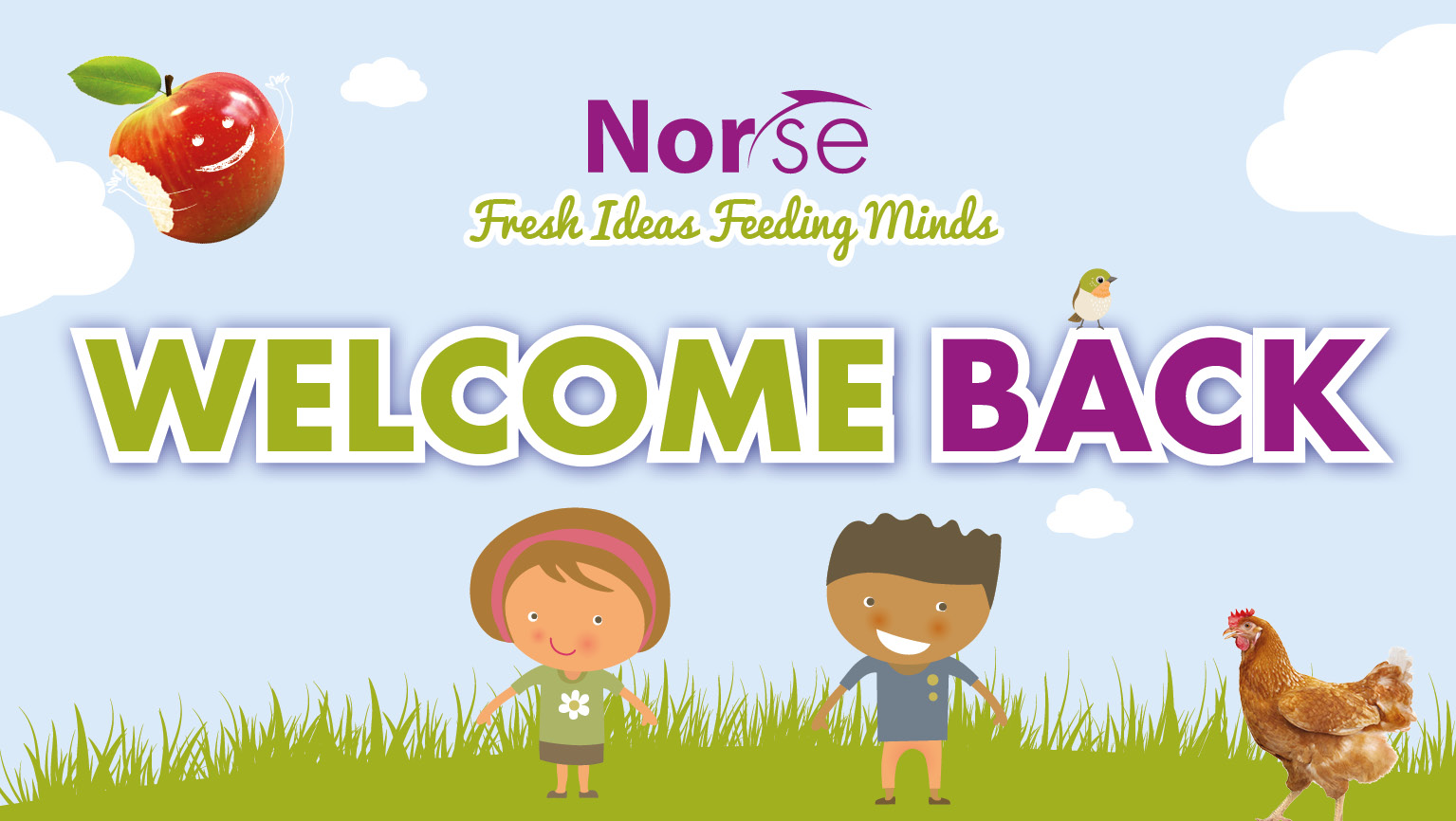 For any parents, carers or guardians of reception children reading this, we understand what a big and exciting step it is for your little one to start school and we are keen to help your child settle in and enjoy their lunch experience with us. In preparation, we recommend you have a look at our picture menus (click here) so your child can find their favourite dishes and look forward to trying something new! Our myth-busting leaflet is also helpful should you have any other questions about our school meals.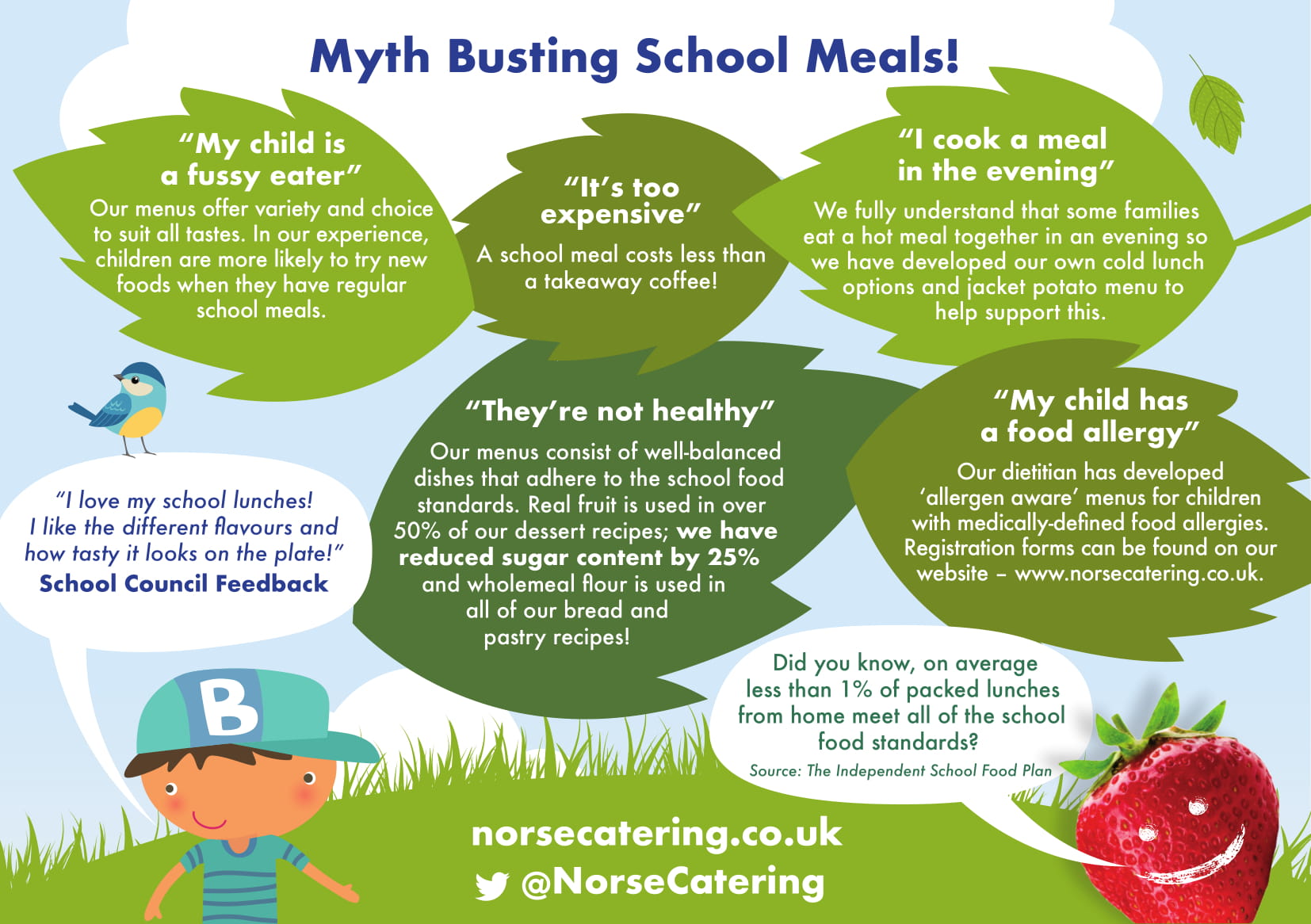 In the six weeks prior to the end of summer term, many of our Primary Schools took part in the Veg Power and ITV Eat Them to Defeat Them campaign. This centres on encouraging children to eat more vegetables. The campaign is aimed at children with the idea that the only way to get rid of vegetables is to eat them! We were absolutely blown away with our kitchen teams and their creative display efforts and special mentions must go to our wonderful teams at St Martha's Primary, Horning Primary, Queens Hill Primary, Risby Primary and Roughton St Mary Primary. Here's a few of our favourites…
On the last day of the school term, we said a fond farewell to Cynthia Clare who retired from Worstead C of E Primary School after nearly 50 years at the school as a Catering Assistant. Cynthia has seen many changes in school catering over the years and has been a wonderful ambassador for Norse Catering; always serving meals with a smile! Cynthia has also been a huge part of the school and village life and was even awarded an MBE for her community contributions in 2003. Thank you Cynthia and enjoy your retirement! Here's Cynthia with Catering Director, Andrew Lipscomb at the school celebration…
During the summer holidays, we were delighted to support Big Norfolk Holiday Fun as part of the Government's Holiday Activities and Food (HAF) programme, delivered by Norfolk County Council in partnership with Active Norfolk. This programme, available to free school meal entitled children across the region, aimed to get children more active, to eat well, take part in enriching activities and have a greater knowledge of health and nutrition.  Over the six weeks, we fed around 18,000 children with our nutritious packed lunches. Here's our lovely Cook Manager, Donna Amiteye, from West Earlham Infant School loading up lunches for delivery…
We start the new academic year with a new Autumn/Winter Fresssh menu (click here) for High Schools which is full of popular dishes and World cuisine we know students love! The menu has been created to reflect the silver standard for Food for Life accreditation which means at least 75% of the menu is cooked from scratch. We are also very excited to introduce our monthly promotion #FeelGoodFriday to High Schools…when the alarm clock rings, we giveaway a freebie lunch!
As it is British Food and Drink Fortnight (19th September and 3rd October), we thought it would be a good time to highlight that all our suppliers are based, and work within, East Anglia. Buying fresh, locally sourced products not only enables us to deliver a fantastic, high quality catering service but also helps to deliver great value to our clients whilst helping sustain the local supply chain. We consistently work with our suppliers to look at ways in which we can reduce energy usage and transportation costs whilst minimising the all-important food miles for our customers. We really are proud to work with food producers who care about the world around them.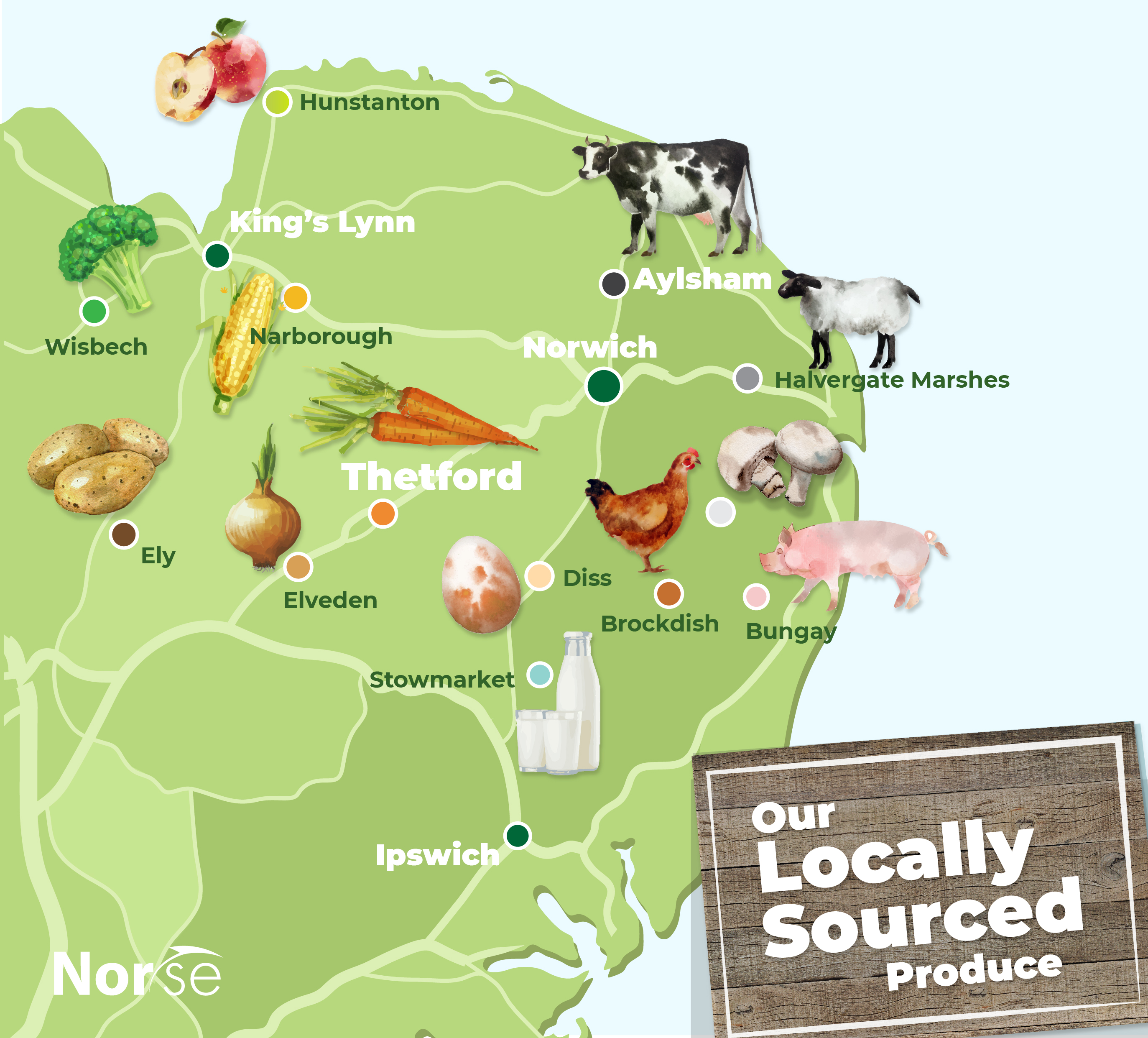 Until next time,
Norse Catering
Copyright 2021 Norse Catering | Website Design by TEN Creative