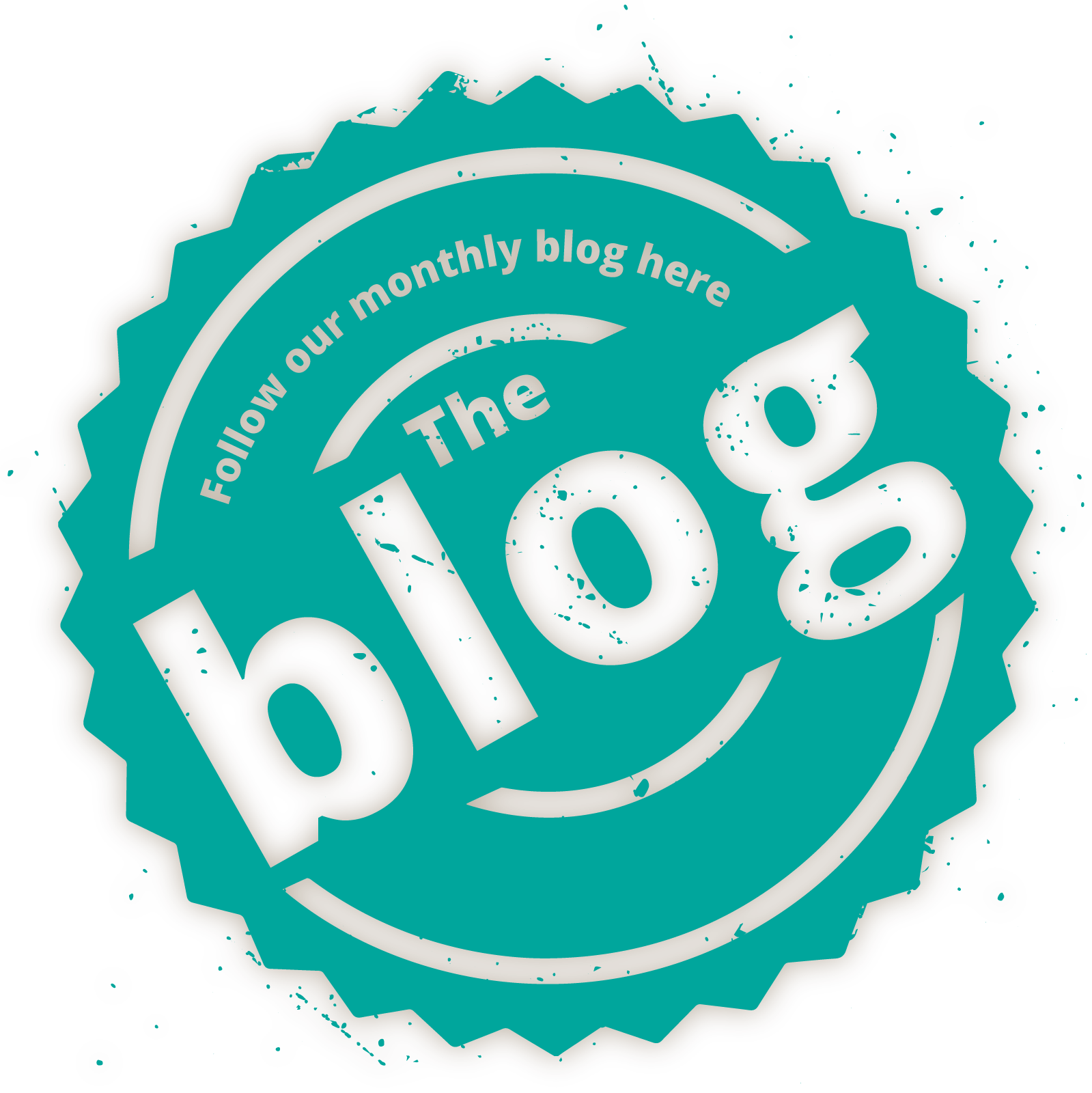 We love a themed menu at Norse Catering, and there are plenty of opportunities for these at this time of year! Menu themes allow our kitchen teams to get creative (and a little competitive!). It also engages and entertains our customers and shows our commitment to going the extra mile for our clients. We look forward to seeing some 'spooktacular' Halloween creations in our care homes and primary schools this autumn.
We have launched our new Autumn/Winter Primary Menu. It includes some tasty 'winter warmers' such as beef burrito bake, sweet potato and lentil curry (try the recipe here) and Autumn apple cake with custard. We will also have our popular dishes, such as roast dinner day and homemade Margherita pizza, using 50/50 flour. One dish we are particularly excited about is the chicken pie on Wednesday, week 2. We have wanted to put a pie on our menu for a while, so we decided to run some taster sessions with our young customers to gain their feedback. Children tried a beef pie, a creamy chicken pie and a gravy-based chicken pie and the gravy-based chicken pie won the vote, with 100% saying they would choose it from the menu!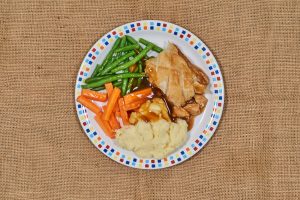 We have a new menu starting in early November in our Care Homes. The menu contains wholesome, home-cooked dishes with a seasonal twist, such as beef casserole with herby dumplings, chicken, leek and ham pie and apple and berry strudel with whipped cream. Interestingly, our new Care menu also has toffee cream tart by request, a constant favourite in our Primary Schools! 
We are delighted to announce that we have been awarded for our commitment to helping children and young people feel listened to and part of the decision-making process at the very first 'Flourish' Awards 2023! Flourish is a Norfolk Children's Services initiative to make Norfolk the best place for children and young people to grow up and thrive. We won the 'Understood' category, following our pledge to consult with school children on what they want to see on school menus and help empower them to make positive choices about their health. This has been a total team effort and is more meaningful as a panel of young people judged it. Here's Business Account Manager Amanda Cooper and Marketing Manager Clare Jordan accepting the award.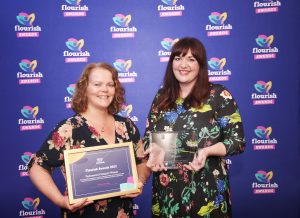 Talking of awards, the Norse Group Excellence Awards recently took place, and Cook Manager Donna Amiteye, from West Earlham Schools, was awarded Community Champion 2023. Donna consistently goes above and beyond at work and extends her kindness by volunteering at her local community hub and sheltered housing, raising funds for charities, and organising donations for a school in Ghana. It was a fantastic evening celebrating some remarkable achievements from across the Group.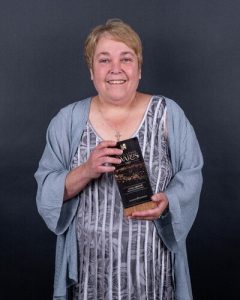 It is National School Meals Week, 6th – 10th November! This annual event is organised by LACA (the school food people) and promotes school meals and the fantastic people behind them. This year's theme concerns the positive impact school meals have on children. We will celebrate National School Meals Week and share several posts on our Twitter account @NorseCatering – please take a look!
We are busy with our festive planning across our kitchens and look forward to sharing all this and more in our next blog!
Norse Catering
Copyright 2023 Norse Catering | Website Design by TEN Creative